APPOINTMENT
Complete this short form and we'll be in contact with you shortly.
COVID-19 UPDATE
To Our Valued Customers:
At A-Best Termite & Pest Control, we care deeply about our employees and our customers. We realize these are trying times and are doing what we can to reduce the spread of COVID-19 and continue operation, but in a manner that reflects current conditions and CDC guidelines.
WE WILL REMAIN OPENED. As exterminating is an "essential business" A-Best Pest Control will remain open for business. Please know that as protectors of public health, food and property, we take our role in safeguarding your quality of life very seriously. Pest control professionals are responsible for protecting against rodents, insects, arachnids and other pests that can damage property and threaten people's health through the spread of disease and bacteria, in addition to inflicting painful bites and stings. Our critical services extend into people's homes and businesses, as well as major commercial operations.
A-Best employees will follow the Ohio Department of Health, CDC (Center for Disease Control) guidelines and any new recommendations as they are introduced. These are the extra measures that have been implemented internally to minimize any risk to customers and employees:
We will double our hand sanitization before and after each service.
We will knock on the door and take 6 to 8 steps back for social distancing to inform our customer we have arritved and to disucss today's service
As a reminder, on regular visits an exterior application is all that is needed to prevent spring pests from entering. We will however treat the interior upon request and wear a face mask/respirator and gloves for all interior services.
All A-Best employees have been instructed to take their temperatures regularly and stay home if they are ill or feel sick.
If you have any questions regarding your routine service or are experiencing a new pest problem, please call A-Best Pest Control at (330) 434-5555. We will provide you with the level of service and satisfaction you've come to expect from A-Best.
Thank you for your continued trust and we wish you safety, health and peace during this difficult and unprecedented time. We will all get through this together.
Sincerely,
Your Entire A-Best Team

REMOVE BEDBUGS AND SLEEP TIGHT!Unfortunately, bed bugs are always in season in Ohio. If you're having problems with bed bugs, follow our Treatment Preparation Instructions and call us for an inspection:

(330)434-5555.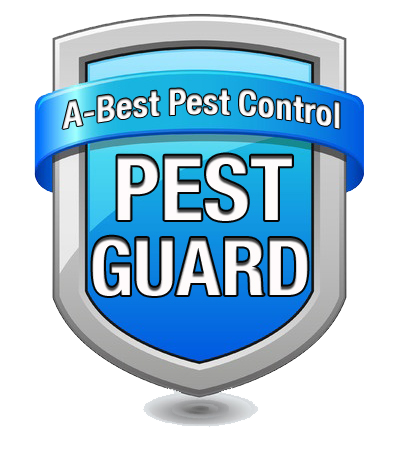 Our Premium Service Program

Our Pest Guard Program, designed by our staff and applied by our team of trained pest control technicians, effectively controls and eliminates all common household pests, no matter how severe.

3 Treatments over a 12-month period
( Spring / Summer / Fall )
OUR HAPPY CUSTOMERS What Our Clients Say About Us
Thank you for sending service tech Sandy in response to my request for solving a bee problem. Sandy arrived with a pleasant attitude and ready to take care of my problem. She took the time to listen to me and identified an additional problem of which I was unaware. She efficiently and professionally prepared and eradicated the problems. Additionally, she walked around to see if there were other problem areas and advised about things I might want to do to the damaged areas. The bees (wasps) are gone! Don't be surprised if, when the next need arises: I request you send Sandy!
Kyle was very conscientious. He did a very thorough job. You guys really know how to hire good employees!
Sherrie has done an outstanding job! I hope you keep her!
Tony was very professional and did a great job! Thank you!!
Johnny came to our business and did a good and thorough job. He was very pleasant and knowledgable!
Jeff came out and did my house and my rental property. I'm very happy with the job he did and his knowledge of pests!
Tony did a great job! He was very informative and listened to everything I had to say. He came up with the solutions I needed to solve our problem. Thanks Tony!
Tony did a very good job and he was very professional!
Tony did a great job servicing my house and was very professional. Thanks again, Tony!
I had two bee's nests and one that came in through the wall of my den... They were buzzing all over my den. Jeff was here and I wanted you to know how professional he was. He worked so hard and did everything he could possibly do. He worked the outside and inside using stuff to get rid of them. He was so nice! I wish more people were like him that do this type of work. I was really afraid of getting stung: there were so many! ... And he showed up prepared for the job. I just wanted to make sure you guys knew what a fine service technician he is and I hope you have more like him! Thank you very much!!
I just loved Sandra! She was professional and knowledgable. Most of all, I felt very comfortable having her in my home.
Thank so so much for sending Tony! He was so professional, helpful, and informative. Good job!!
Tony provided our service and he was absolutely wonderful! He was awesome, on-time, and did a fantastic job!
What an amazing job! I would provide a reference for you guys to anyone. Very impressed at the level of professionalism and service!
I want to thank you for your excellent service. Our bee problem was taken care of promptly and all without me being at home.
Our son's room had been overtaken by Yellow Jackets. Got him out before he got attacked but his room was filled with them. Called A-Best on a Sunday. They answered their cell at the grocery store. They were at my house within 2 hours and handled the problem that day. We were terrified. We literally could owe lives to them. I can't imagine our one-year-old under attack. I will use them in the future and would recommend them to anyone. They put my family first that day.
"We would like to thank John for the all the years of great service and professionalism, and wish him all the good luck in the world in his new supervisor position with A-Best. You deserve it!"
"You guys sure give great service! Sherrie is a true asset to your company. She answered all the questions I had and took the time to show me what the termite baiting stations looked like inside and how they worked. Great to know my home is protected 24/7/356 days of the year."
"Sherrie just stopped by for the Spring clean up of our Sentricon system. What a nice lady and she did such a great job. Thanks for all the attention."
"Follow up service is very good. Employees are polite, efficient and thorough. Thank you for your consistent service and commitment to excellence."